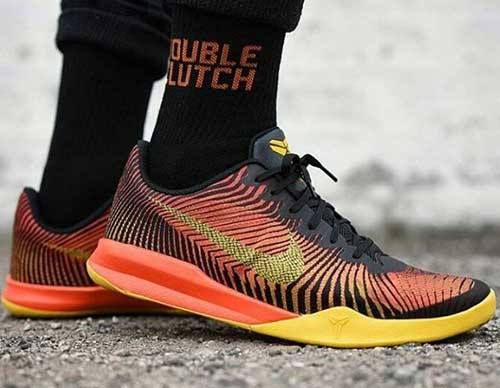 Kobe Mentality 2 Review
The Nike Kobe Mentality 2 Basketball Shoes are some of the best basketball sneakers on the market today. They've got a simple, yet super effective design. They are low top, which offers a much greater range of ankle motion then the traditional high-top basketball sneaker.
For a natural feel and impact protection on the court
These shoes are also some of the most comfortable you'll find anywhere. They are comfortable enough for all-day wear yet deliver game changing performance on the court. The Kobe Mentality's offer enough support for this, unlike most other brands. They come in a variety of color ways so you can represent any school or organization you want while wearing these awesome shoes.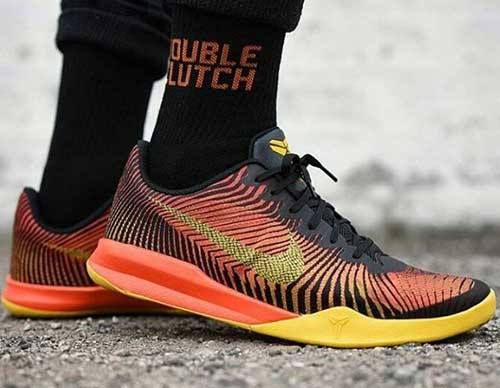 They are also some of the best looking shoes out there. Their outsole is made of rubber to offer amazing traction on any type of court, whether it is on a traditional hardwood court or outside on the concrete. Many customers have been impressed with this great grip, especially on indoor courts when it comes to game time.
While these are some of the best shoes for indoor traction, they also excel at this on outdoor courts, and because of the hard rubber outsole, they wont get beat up or harmed by playing on them a lot.
This traction is due to the unique herringbone pattern on the outsole of the shoe, placed in strategic positions to offer maximum traction. The upper part of the shoe is made with a fuse material to give the best breathability.
The tongue is mesh to help with breathability on hot days as well. These are some of the lightest basketball shoes around and will never slow your game down by even a tiny bit.
You may even feel yourself moving faster in these shoes. That will also be due in part to the super responsive midsole. They fit well; they're just a bit snug to offer the greatest support possible.
These shoes are specifically engineered for smaller guards because of the thinner, low to the ground cushioning designed to help with having quick feet and flying across the court.
These shoes are good for any position; heavier players may find the cushioning a bit thin though. The shoe has a smaller heel clip then some comparable shoes, but it's too low to make your foot feel like its falling out. It is still high enough to lock your foot in place quite well.
They may also take some time to break in and really feel right on your foot. Although, this shouldn't be much of a problem if you're dedicated to basketball and like to play for long periods of time. Overall, these are a good, simple pair of basketball shoes with few drawbacks.
Pros
Comfortable
With amazing breathability and great cushioning, these are surely some of the most comfortable shoes on the market, especially for lighter players.
Support
kb mentality field reportAlthough these are low-top shoes, Nike delivered once again with defying ankle and foot support, better then some of the sturdiest high-top sneakers.
Traction
These shoes have some of the best traction of any basketball shoe, they utilize the simple but time-tested herringbone pattern laid out in strategic places to maximize grip on any surface.
Versatile
Since the Kobe Mentality shoe has such great traction and an amazing outsole. It allows them to be versatile and used on any type of court. They are built tough enough to withstand the conditions on a court outdoors, yet are light enough to be used in games on hard wood floors.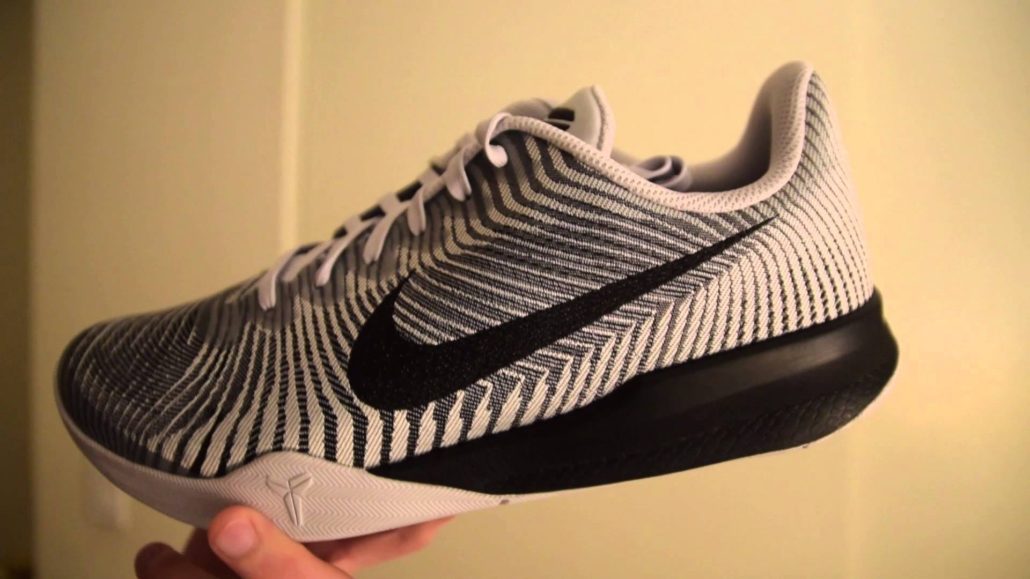 Lightweight
These Kobes are built with some of the best materials and thus are strong and lightweight. They're made from a fused material and have a mesh tongue. Even with the hard rubber outsole these are still very light shoes and will have you running faster than ever down the court with the decrease in weight.
Durability
The hard rubber outsoles allow these shoes to be worn on outdoor courts daily without suffering from the wear and tear a typical shoe might. The Kobe range has a great reputation in this department.
Cons
Break-In Time
These shoes can take some time to break in and really fit your foot in a way that allows you to be the best basketball player possible, but this shouldn't me much of an issue if you play a lot, especially for extended periods of time.
Blisters
While these are very comfortable shoes, some customers have reported blisters on their feet from wearing them too long. This most likely has an easy solution in wearing thicker socks or only using them to play basketball in, but it shouldn't be a deciding factor in buying these shoes.
Narrow
Large or tall players with big feet may experience tightness or a longer break in time, as these shoes tend to run a bit narrow.
What's the verdict to our Kobe Mentality 2 Review?
All in all, the Nike Kobe Mentality's are a great basketball shoe and should be considered by anybody looking for a new pair. They are very comfortable and lightweight. These shoes also offer unmatched traction on both indoor and outdoor courts because of their herring bone patterns in strategic positions.
These shoes will last a long time due to their hard outsole and superior upper body construction, no matter how or where they are used. They are also very light shoes and will feel like nothing on your feet.
While these are amazing shoes, they have a few minor drawbacks. They may take some time to break in, but it shouldn't take too long, especially if you're wearing them a lot and playing every day. Thin socks or wearing these for an extended period of time may cause small blisters on your feet.
These shoes also tend to run narrow as they get into the larger sizes and may squeeze your feet a bit if you have large feet. I would recommend these Kobe Mentality basketball sneakers to any player looking to get an edge on the competition and have some great, light sneakers to really elevate their game to the next level.