Massage Gun
Best Massage Guns of 2023
Increase Circulation and Blood Flow
Get a deep muscle treatment, unlike anything you've ever felt before.
Turbo Massage Gun helps promote blood flow, which decreases recovery time which means more time feeling fresh and ready to do the Physical activities you love to do!
If you've been inside a gym or physical therapist's office over the past couple of years—or scrolled through your Instagram feed—you've likely come face-to-face with a percussive massage gun. These popular tools look like power drills and are designed to aid recovery, decrease soreness and increase range of motion by pleasantly beating your muscles into submission.​
Massage guns, especially Turbo that utilize percussive therapy, are essentially backed by scientific research that supports massage as the ultimate workout recovery tool. The concept is the same, using force to manipulate your body's soft tissue.
Instead of getting traditional massage therapy once a month, you can use these handheld devices from the comfort of your own home. Everyone from professional athletes to recreational gym-goers to those with chronic pain loves these powerful massagers for many reasons: Percussive therapy is said to help muscles recover faster, reduce muscle pain and lactic acid build-up, improve range of motion and flexibility, encourage blood flow, and more.
Featuring Quiet Glide Technology – Handheld Percussion Massage Gun | 3 Speeds, 5 Interchangeable Attachment Heads

Cordless state-of-the-art percussion massage device that helps relax sore and stiff muscles to improve mobility

QUIET GLIDE TECHNOLOGY- whisper quiet percussion device

3 SPEED SETTINGS deliver up to 3200 percussions per minute

UP TO 3 HOURS OF USE PER CHARGE- Rechargeable lithium-ion battery

As featured in GQ, CNET, Runner's World, Self, Men's Health as the top tech in health and wellness



Massage Gun Portable Electric Deep Tissue Percussion Muscle Massager Drill, Hand Held Cordless Design, Full Body Pain Relief Recovery Stimulator, Carry Case Included

[ULTRA DURABLE] – Engineered with Brushless DC Motor to Ensure Lower Vibration, Noise and Longer Lifespan.

Apollo Kinetics Pulse Massage Gun

[ULTRA LIGHT] – The Electric Massager Device Only Weighs 2.35 lbs with the Battery. You Can Carry It Anywhere You Go.

[ULTRA SIMPLE] – 3 Speed Level Vibration Settings to Release Muscle Tension and Relieve Sore Muscle Pain.

[ULTRA VERSATILE] – 4 Attachment Heads Included To Provide A Full Body Relaxation From 4 Different Approach.

[ULTRA CONFIDENT] – 30 Days Love It or Return It Policy Along with 1 Year Limited Warranty to Ensure 100% Satisfaction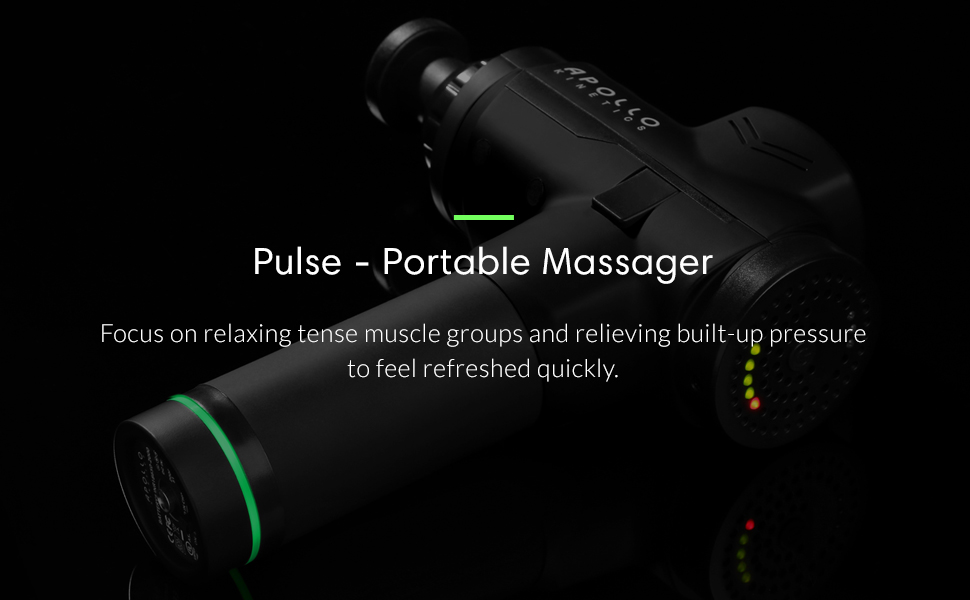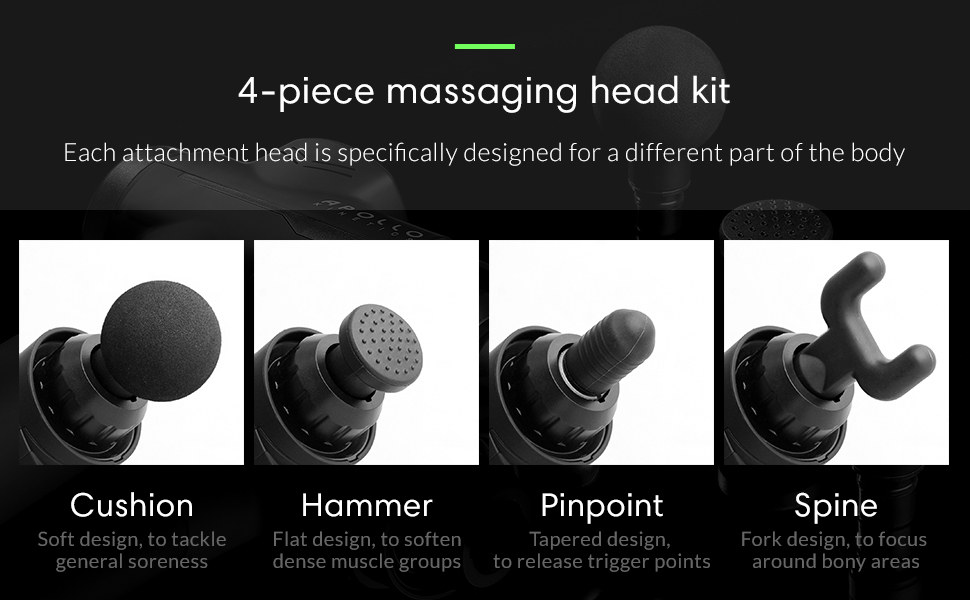 Flyby F1Pro – Handheld Quiet Percussion Massager – Muscle Soreness and Recovery for Athletes – Men & Women – Lightweight , Portable , Long Battery Life , 3 Speeds & 6 Heads

LIGHTWEIGHT AND PORTABLE ‐ Weighing in at only 1.8 pounds, it's light, easy to hold, and can go with you anywhere.

LOW NOISE – A quiet motor means a more enjoyable massage experience; our patent pending Silent Tech Noise Reduction combined with an industrial-grade with brushless motor gives F1Pro uncompromised power at 45dB – quiet as an electric tooth brush.

LONG BATTERY LIFE ‐ The Flyby F1Pro provides 4+ hours per charge with its long lasting 26V rechargeable battery.

UNMATCHED POWER – Cordless rechargeable power with 3 speeds between 1,800 and 3,200 RPM, with 50 lbs of pressure, 15mm of stroke amplitude, with dual voltage.

6 ATTACHMENTS ‐ So you can customize your professional-grade muscle therapy. Loosen sensitive back muscles with the fork head, provide a deep tissue massage with the flat hammer head & more.
"As an Amazon Associate I earn from qualifying purchases."
"this site is a participant in the Amazon Services LLC Associates Program, an affiliate advertising program designed to provide a means for sites to earn advertising fees by advertising and linking to products on Amazon.com. Amazon and the Amazon logo are trademarks of Amazon.com, Inc, or its affiliates."