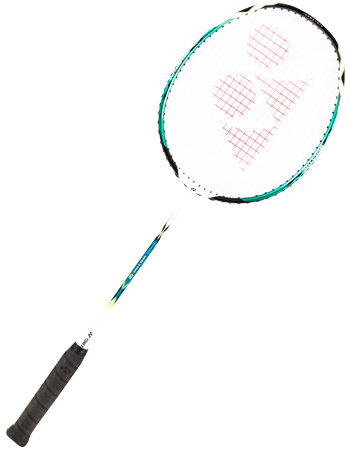 Yonex Voltric 5 Review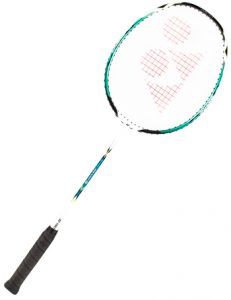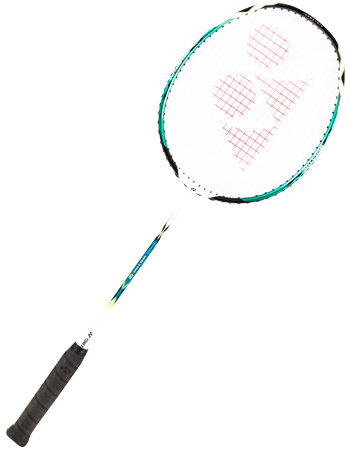 This is number 5 in the Yonex Voltric range. It specializes in mature tri-voltage system which is great for power and short control. It is supposed to be excellent in terms of flexibility and maneuverability. The head is an isometric, which is designed to have a big sweet spot, to really hit the smashes the and for great net play.
The racket comes with a medium flexibility and a weight of 90 grams. Like many other products in the Yonex range, it is head heavy. The length is 27 inches and it's built of a combination of a sturdy graphite and Tungsten. If you purchase from Amazon, they provide a full cover with the racket.
PROS
As a player that enjoys heavy headed rackets, I really enjoyed hitting with this thing. It does have a smaller grip size, which may be uncomfortable and difficult to use for some players. I purchased from Amazon and it came with a strong string tension which I actually preferred to the Voltric 7. Like many players have already said, there are not many differences between the Voltric 5 and Voltric 7. Both rackets have a brilliant performance level.
The power on this racket was very impressive, makes clears feel effortless and it really was a joy to use. I tested it in both singles and doubles matches, in tournament play and felt like it was a top-notch piece of kit. I really enjoyed playing with it, even some of my friends had a go and liked it too.
CONS
There really isn't much to complain about this racket. It's a good all-rounder racket. However, it definitely isn't in the power department like the VT 80. That racket is an absolute beauty and definitely one of the best products on the market but if this is your next racket, it's definitely a good price, which I would recommend to any beginners and intermediate players, as it really isn't that expensive.
CONCLUSION
Many of the midprice range Yonex rackets are very similar. They the use similar materials (which are always great quality). For new players, it can be very confusing when choosing a new racket. I hope the reviews on this site will help you decide on a new racket.
This racket is excellent, it has stronger all-round performance that many players will enjoy to use. We found the best price to be on Amazon, which is really cheap. Given the performance and cost of the swing, it really is a good buy. It is very similar to the Voltric 7, so deciding on a pick might be a difficult choice. With both rackets being excellent, I'd probably choose the Voltric 7.
If you're wanting a new racket that is good at power shots, has a great sweet spot, and is perfect at control then this racket is for you. It comes at a fantastic price and is definitely one of the best Yonex rackets. You definitely won't be disappointed.