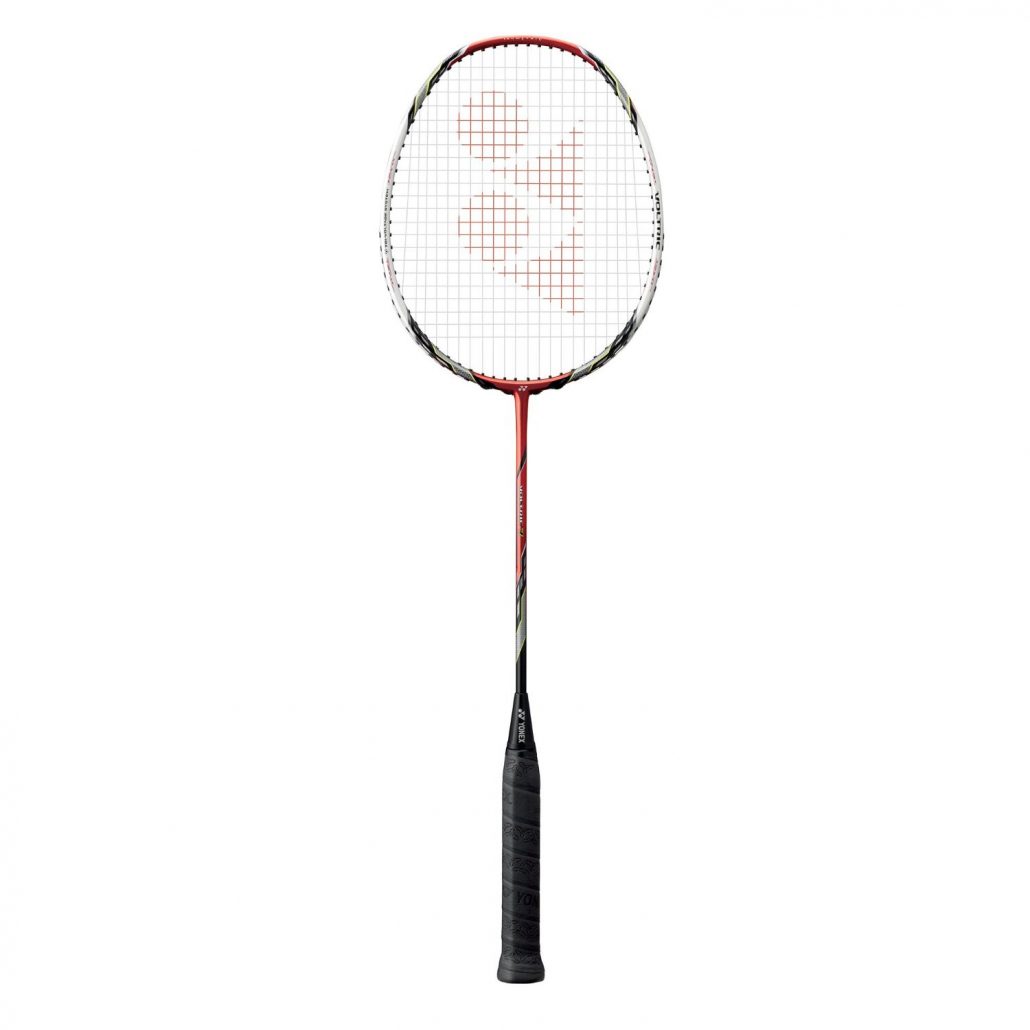 Yonex Voltric 7 Badminton Racquet Review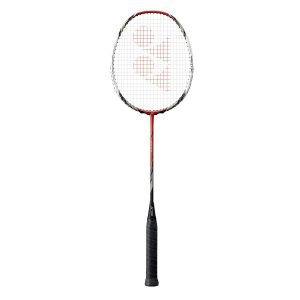 Introducing the Yonex Voltric 7 Badminton Racket, which comes in a customary full length bag. It comes in at 27 inches of length (which is 686 millimetres) and is head heavy. The material of the racket is a combination of graphite and tungsten, often proving to be strong and light. At a first glance, we love the look of this racket. I think Yonex have definitely improved the aesthetics of their rackets in recent years. Even though appearance won't change your performance levels, it's nice to have a good-looking racket.
The Voltric range specialises in power and speed. They use a thin shaft, a tri-voltic system and an aerodynamic profile that seems to be impressive. However, this all sounds nice until it's put to the test, right?
PROS
We tested this racket in playing conditions to fully understand and discover what this racket can do.
This is a very powerful racket, which is incredible at upping your game. Most of our testers tend to prefer heavy headed rackets anyway, so this was a big benefit to them. Despite the racket being strung at a low tension, the power that can be obtained through this Voltric 7 is quite impressive. Clearing was a breeze.
To fully test this racket, we attempted some smashes and rallies to see how the racket would compare to others. The weight of the head really shined when speed was needed.  Net play was also undeniably comfortable with this racket. It was smooth in the air, it was speedy and it was controlled.
Something worth considering, is the dampening effects of this racket. It has brilliant control of vibrations, especially if you're playing with a plastic shuttlecock.
This could be perhaps the ultimate all-rounded racket for intermediate players or even beginners. After, reading through other reviews, we are not surprised to see similar remarkable results.
CONS
While it isn't in the same league as the VT80 (which is perhaps the daddy of them all?), there is very little to complain about this racket. Considering the average price, it's perfect for intermediate players. We found the best price to be on Amazon.
CONCLUSION
If you're not wanting to spend a fortune on a new racquet, and are looking for the perfect all-rounder, then this is for you. It's powerful, fast, excellent in defence and awesome around the net. Throughout our testing we realised that this racket is a must have for avid badminton players. Yonex are continually impressing us with their Voltric range and is very quickly becoming the go to brand for badminton players.
TOP 10 BEST SELLERS in Yonex Nanoray
[amazon bestseller="Yonex Nanoray"]